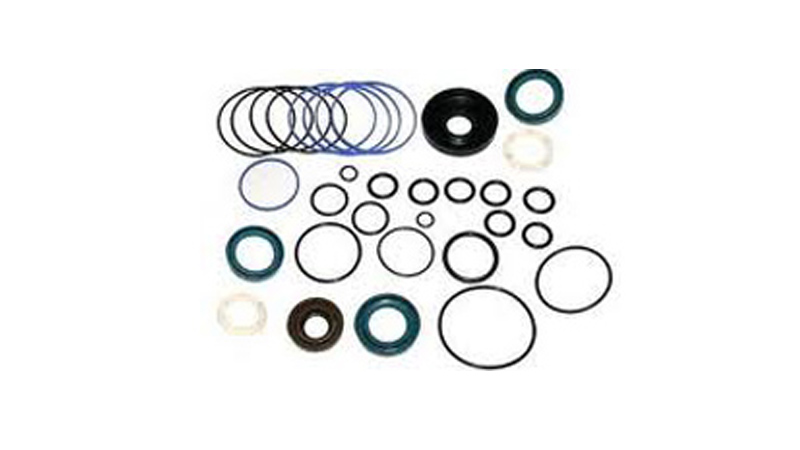 Mann Machine and Hydraulics is a leading manufacturer and distributor of hydraulic & pneumatic seal kits for hydraulic cylinders.We also manufacture oil seals, molded rubber and custom machined parts, in standard and metric sizes, for  industrial, mobile, and hydraulic equipment.
- Mining Industry Seals & Cylinder Repair Kits
- Components & Seals in FDA approved materials
- Custom seals for the Pulp/Paper & Marine industries
- Seals for Pharmaceutical and Packaging Machines
- Specialty Oil Field and Petrochemical seals
Mann Machine and Hydraulics is our specially designed CNC lathes capable of manufacturing any seal, prototype or seal component in a matter of minutes, regardless of the quantity.
We, at Mann Machine and Hydraulics, bring you the extensive range of durable hydraulic seals. Our hydraulic seals are used for various applications in the field of hydraulic and pneumatic systems. We are familiar with the requirements of hydraulic systems and equipments; hence all the hydraulic seals supplied by us are best in quality and adequate to fulfill such requirements. Prior to selecting any hydraulic seal, it is very important to give special attention towards the operating parameters that includes speed of stroke, temperature, system pressure and media, duty cycle of the equipments, expected service life, no leakage, low friction and the price/performance ratio. The hydraulic seals supplied by us match all the parameters and requirements specified by our valuable clients. 
Some of types of seal are :-
Static Seals
Dynamic Seals
Rod Seals
Piston Seals
Special Applications Seals
Contact Us
Address:
Mann Machine and Hydraulics Ltd.
245 Advanced Blvd. Brampton,
ONT-L6T 4J2, Canada
Email:
info@mannhydraulics.com
Phone: 905-488-6266
Fax: 905-488-6267
About Us
Mann Machine and Hydraulics Ltd. currently services a wide variety of customers in the Aerospace, Defence, Wind, Steel, Petroleum, Locomotive, Pulp and Paper, Energy, Mining, Injection Molding, Press, Oil and Gas, and Power Transmission Industries.